Langa ehf produces high-quality dried fish products, mainly for the Nigerian market.
All species of white fish, which meet the drying criteria (fat content), are produced.
Langa ehf was founded in 2006. In 2010, the company expanded after new shareholders joined the company. The production system was modernized and the premesis renovated.
The present day owners of the company are all based in Vestmannaeyjar. They are; Víkingur Smárason (also production manager), his wife Sarah Hamilton, Vinnslustöðin í Vestmannaeyjar, Godhaab í Nöf and Huginn ehf. In 2014 Elías Árni Jónsson CFO became a partial owner as well.
The company uses exclusively indoor drying methods and produces primarily dried fish heads, dried bones and dried fish cutlets (cut from whole fish).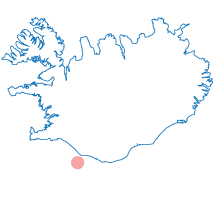 OUR COMPANY MISSION
Langa stands for the highest quality dried fish possible while building a good relationship with our customers in the Nigerian market.
OUR PHILOSOPHY
Never stop improving on our quality and listen to the voice of the market.
THE QUALITY
Langa strives to constantly improve quality for all of its dry fish product.
SHIPPING
Langa products are shipped with the Icelandic shipping agents Eimskip and Samskip to Europe.
OUR ASSOCIATES